You never know what you'll find at Roxy's!
Open YOUR OWN little shop right here inside Roxy's!
---
Roxy's Emporium is a home for several local artisans and vendors to build their own mini shop without the expense of opening a "brick and mortar" store.
Our low cost, month by month contracts offer creative people a chance to see how they like selling in a local shop.
Contact us for more details at:
ifounditatroxys@gmail.com
or call at (440) 309-0735 – please, leave a message if outside regular hours.
Original art from local artists.
Come and browse our lovely store just to see the wonderful things your friends and neighbors have created. We have photography and artwork from several local artists.
We'd love to see your work displayed within our cozy walls.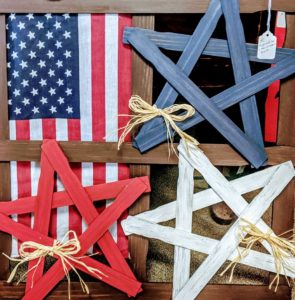 Hand made crafts & creations
Looking for a place to find that unusual, one-of-a-kind item, something a bit unexpected?
We like to call ourselves a "permanent craft fair". With our nice assortment of local crafters and vendors there are new things coming in all the time.
We even have some unique craft supplies, such as hand made imported papers and goody bags of buttons and ephemera.
Come take a look, we think you will be pleasantly surprised!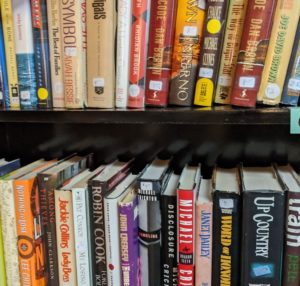 Books, books & more books!
What do you like to read? I bet we have it at Roxy's! For a small shop, we have a large selection of gently used books., and that selection is ever growing. We do our best to keep our prices at LESS THAT HALF the cover price.
We are also very proud of our LOCAL WRITERS section of new books, all from authors in our area. What fun to read something written by someone who may be your neighbor!